Operational Headquarters of Azerbaijan decided to change some rules of lockdown for COVID19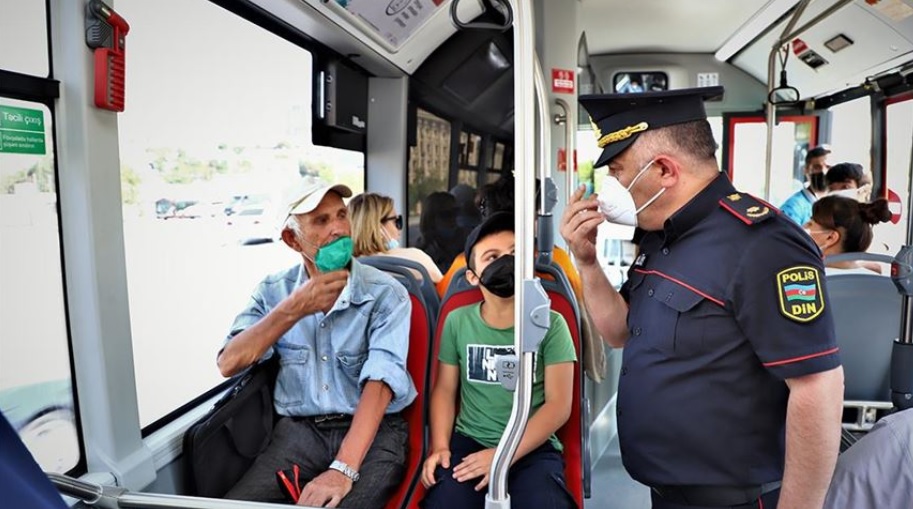 Photo credit: Rasul Rahimov
From 31th of May, the requirement to wear a mask will be removed in the open air in Azerbaijan.
A briefing on the new rules was held today at the Operations Headquarters. During the briefing the assistant of President of Ilham Aliyev, Shahmar Movsumov said that public transportation, metro and long-distance passenger transportation also will be open by 31th May. From the 10th of June people can go to beaches, malls, sports and swimming saloons.
The assistant to the President also noted that weddings and mourning ceremonies are planned in the future, depending on the speed of the vaccination process. Citizens receiving two doses of the vaccine will be provided with a Covid passport containing health information. Holders of these passports will be able to participate in public events through this document.
The quarantine regime is currently underway in Azerbaijan. Despite some softening and changes during the pandemic, the country's land borders are still closed.
Neighboring Georgia has announced that it will open its land borders from 1st June. The Azerbaijani side did not comment on opening land borders. It should be noted that since March last year, Azerbaijan, in turn, has taken strict quarantine measures due to the spread of the pandemic, and made changes to the rules applied at certain intervals.